What makes a great Feature Film Title Sequence Design in Los Angeles?
People tend to focus on the 'meat' of a feature film – the story, the characters, the graphics, the cinematography, and so on and so on. But what some Hollywood film production companies don't quite give as much attention to is feature film title sequence design – and this can often be one of the most important aspects of the whole film! Movie making is a business and ultimately you are creating a product that you want people to buy. Therefore, you have to engage your viewer from the very beginning and establish the tone of your movie, so giving some thought and budget to your feature film title sequence design is going to be a really important part of the feature film production company process.
Not only are feature film title sequences incredibly important for setting your audience up and preparing them for what's to come, but they can also play a huge role in making your content recognisable – think about the opening theme and sequence for the James Bond movies, and ask yourself – why are they so iconic? and why do they spend so much money on them?
Especially in the world of Los Angeles, everyone is trying to make a name for themselves through feature film production, and a great way to set your work apart from all the rest is through creating unique, enjoyable, and engaging feature film title sequences.
As such, if you are a creator looking to throw yourself into feature film production, then you'll definitely want to put some extra thought and budget into your title sequence design, too!
What makes a great feature film title sequence design?
There are two main components that will feed into the other features of a title sequence, such as tone, colour palette, etc. – but one of the main things to always keep in mind is that your title sequence needs to act as an introduction to the world of your movie, the themes, and the characters, and if it's a TV title sequence then it must also be highly re-watchable because of the nature of episodic content.
But what exactly goes into making a great title sequence?
Music
One of the most overlooked yet important features of a great feature film title sequence (and TV title sequence) is the soundtrack
Music one of the best, if not possibly the best, ways of evoking a specific emotion from your viewers, which is important in a title sequence if you want your audience to feel a certain way in preparation for the coming story.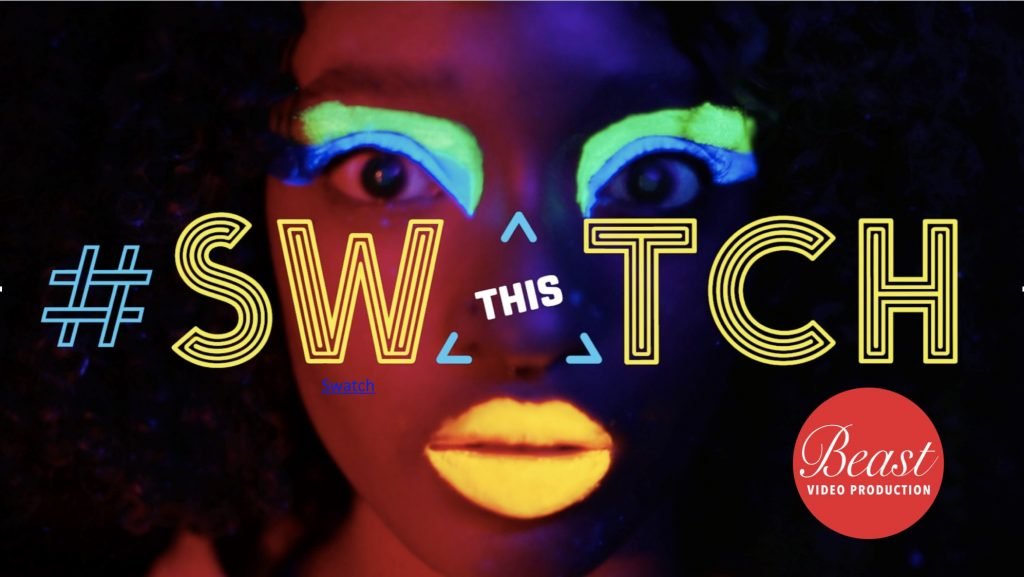 Unique Visuals
Naturally, the next most important thing in a feature film title sequence is the visuals – and, luckily for you, you can pretty much go wild with these.
To start off with, there are many ways you can go about creating gripping, effective visuals, and this is usually through two main forms of media – animation (either traditional or CGI) and live action.
By using these two methods – either separately or in a blended manner – you can generate visual effects and scenes that will bring your title sequence to life.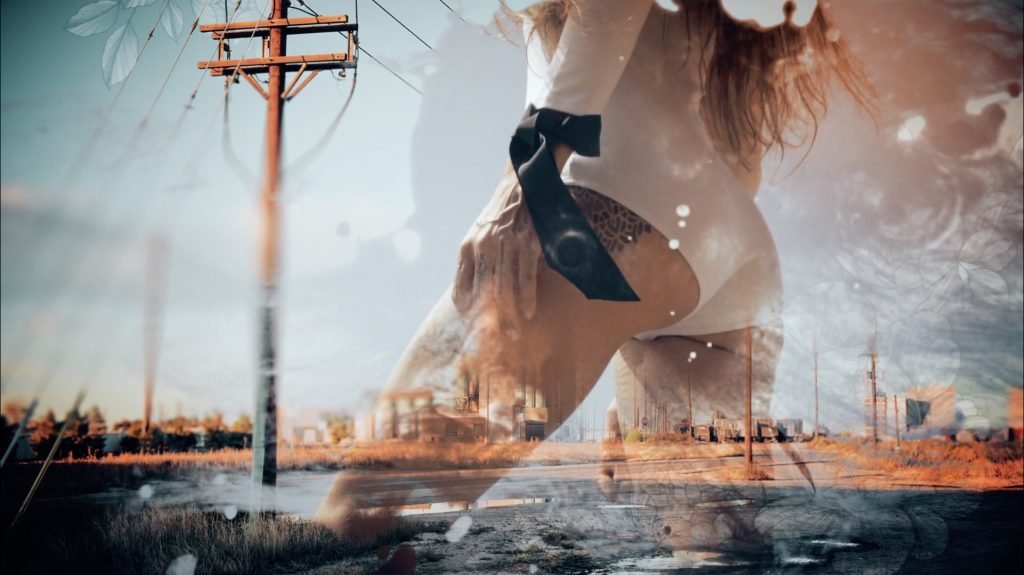 Story
Though not always necessary, it can often me a good idea to have your title sequence tell a 'mini story' of sorts to give viewers a peek into what's to come.
Feature film title sequence production company
If you are a Los Angeles production company with an independent feature film then you will be looking to start designing your own title sequence. Feature film production is an incredibly long and complex process so you may already have a lot on your plate – so why not enlist the help of another production company in Los Angeles that specialises in the arena of Title Sequence design?
They will be able to offer expert guidance and services to bring you a title sequence that fulfils all the criteria that it must meet – all in one neat package bursting with creative imagination!
Top 10 best feature film and TV title sequence design of the last decade
As movies and TV shows have evolved over the years, so have title sequences – and they have only been getting better and better.
You have new technology to thank, which allows for unique, novel animation techniques and styles, as well as wacky filming techniques that bring live action sequences to the next level.
To show you what we mean, we have compiled a list of the top 10 best feature film and TV title sequence design of the last decade – let's jump right in!
Game of Thrones
To kick off this list we have perhaps some of the best CGI animation in a TV title sequence to this date – we're, of course, talking about the Game of Thrones intro.
This title sequence features a digital 3D map of the Game of Thrones world, which took around 25 designers from a title sequence production company called Elastic to create – and this effort really shows.
Everything in this intro is designed like a machine, with cogs whirring and towns and cities shifting like the gears of a clock – an excellent way to capture the theme of the show, where everything that happens across Westeros and Essos is connected, and where time is always ticking.
Stranger Things
Next up we have Netflix's Stranger Things, a sci-fi horror show whose popularity exploded following its release and has become a fan favourite ever since.
Stranger Things is packed with '80s nostalgia, and what better way to capture this than through its TV title sequence? However, rather than have an intro made up of cheesy music playing over a montage à la '80s, Stranger Things decided instead to opt for a much more simple introduction.
The intro simply features a visual sequence that brings the show's title to life and offers you it in a dynamic, almost eerie way, with the backlit red Stranger Things title being in the same font as is used on many Stephen King covers, and floating through a black void with synth-heavy music playing in the background. Spooky!
Guardians of the Galaxy Vol. 2
The first Guardians of the Galaxy movie was loved by pretty much everyone, and its sequel certainly lived up to its predecessor – in more ways than one.
The tone of the movie was set perfectly by its title sequence, which featured Baby Groot oblivious to the mayhem around him as he dances to ELO's 'Mr. Blue Sky'.
The intro sequence was visually stunning, with CGI and live action blended together seamlessly in a burst of colour and fun graphics, mixed in with explosions left, right, and centre (which is typical of any Marvel movie!)
Bojack Horseman
Bojack Horseman is a show that, despite the fact that it's animated with anthropomorphic animal characters as well as human ones, tackles rather difficult topics in raw, realistic ways, and mainly does so through the lens of washed-up star Bojack Horseman.
The title sequence of Bojack Horseman captures this perfectly, taking you through Bojack's day-to-day life of drinking, partying, and even more drinking, ending with him almost drowning in a pool – feel free to take this as a metaphor.
The well-done CGI 3D animation and visuals, paired with the unique theme music, embodies the highs and lows of Hollywood stardom wonderfully and really gives us insight into the themes of the show.
Deadpool
When it comes to wacky, humorous visuals and creative shots, pretty much no one does it quite like Deadpool – and this shows perfectly in the movie's title sequence.
The use of CGI animation in this intro is outstanding, showcasing a gruesome, action-packed scene frozen in time, with bullets suspended in mid-air and all.
This is paired with the very contrasting soundtrack of Juice Newton's 'Angel in the Morning', along with quips and jokes scattered here and there throughout the scene, and some cheeky fourth-wall-breaking, which altogether makes a feature film title sequence that captures Deadpool's essence perfectly.
True Detective
Up there as one of the best TV title sequences is that of season one of True Detective, which cleverly combines live-action shots in a unique, artistic manner, with silhouettes of the show's characters superimposed over panning scenes of decrepit Louisiana.
The integrated Motion Graphics are delightfully simple but extremely well considered. This imagery merges with the intro's soundtrack to evoke a world that is explored throughout the season, making True Detective's intro an incredibly effective TV title sequence for setting the stage for what's to come.
Westworld
Brought to you by the creators of title sequences such as Game of Thrones, True Detective and several Marvel TV shows, the title sequence for HBO's Westworld is haunting, yet beautiful.
Everything about this TV title sequence is carefully constructed, from the almost eerie music to the beautifully-done CGI showing us mechanical equipment moving about slowly, synthesising a humanoid robot in an uncomfortably intimate, detailed view.
The Girl with the Dragon Tattoo
The intro for the 2011 movie The Girl with the Dragon Tattoo features a huge amount of gorgeous, evocative CGI that is used to create an elegant yet violet feature film title sequence.
The howling vocals and throbbing beat of the background music, paired with the dark, haunting visuals, creates an atmosphere that is unmatched in how gripping it is, and the extent to which it sets the scene and foreshadows the rest of the movie (and even the rest of the book trilogy).
Daredevil
Marvel is renowned for its incredible CGI, but not only can it be used to create hyper-realistic pores on purple humanoid beings, but they also know how to use it creatively, too.
While this can be seen in pretty much every Marvel TV title sequence (such as Jessica Jones and The Punisher), one of the best examples is their 2015 TV show Daredevil, which features an intro created by the title sequence design kings, Elastic.
The flowing liquid consuming everything in its path is an excellent metaphor for corruption, which is one of Daredevil's main themes.
American Gods
American Gods, based on the novel of the same title by Neil Gaiman, combines so many different elements in a truly unique way that's difficult to wrap your head around, mixing the old and the new, including everything from Anubis and Odin to the god of the Internet and computers.The title sequence for American Gods mirrors this, featuring a clash of contemporary visuals with ancient religious symbol.