It's no big secret that the times are changing – and fast. Not too long ago we were accessing the internet through dial-up (I'm sure many of us remember the sound like it was yesterday), and now we have a whole world of knowledge right at our fingertips and tucked away in our pockets.
The popularity of the internet has seen an unprecedented boom over the past few decades, and within one generation over half of our whopping 7..8 billion population actively engages with the online sphere almost every day (4.57 billion people, to be precise).
Why should you look into Online Video Production?
With the rise of the internet came the rise of a huge number of different online services, and now you'll find that there's truly a website for everything. One of the biggest of these services is social media – once limited to (originally) barebones sites such as Facebook and MySpace, social media has grown almost exponentially as people took advantage of this new and exciting way to connect with others from around the world. And the most direct way to connect is often via online video production.
Nowadays there are hundreds, if not thousands of social media sites focused on several different areas, though of course there are a few behemoths in the industry; namely applications and websites such as Instagram, Twitter, Facebook, and Snapchat.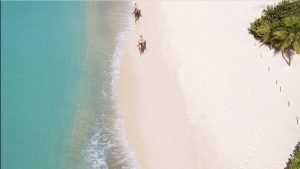 New career paths have been created
These platforms have birthed a whole new occupation, the 'influencer', who can garner millions of followers that actively view and engage with their content every day. Influencers often start simply as people sharing images and statuses on their social media, and eventually grow so large in popularity that they can make their own business out of their fame and become known amongst huge celebrity names.
The biggest stars, however, are often born from video sharing platforms such as YouTube through creating videos that get enormous amounts of views and engagement, which can often shoot someone from obscurity right into the spotlight.
Not only has social media seen a huge boom in popularity, but so has using websites in general. Nowadays, if a company or brand doesn't have their own website, they're considered abnormal. Websites are so vital in this day and age for getting your name and brand out there, so a company's main focus is often building their website up so that people want to click on it and browse through their web pages.
How can you take advantage of the internet?
But why is this relevant to you right now? The answer is simple – as a brand, it is crucial that you take advantage of the prevalence of the internet in everybody's daily lives and use it to launch your brand into the mainstream. The best way to do this? Online video production.
People love watching videos!
As I've touched on before, video sharing platforms such as YouTube are garnering tremendous amounts of traffic, with people watching over a billion hours of video every day. Yes, you read that correctly! YouTube has evolved far from its cat videos and vlogging roots and is used far and wide for so many different things, from educational videos to entertainment, and everything in between.
This success proves just how much people love watching video – certainly a lot more than reading blocks of words on a screen. Though YouTube is an excellent platform to share your brand and promotional videos to an unfathomably huge audience (as proven by all the big-name companies such as Samsung and Apple posting their own content on the site), you don't necessarily need to limit yourself to it.
The beauty of the internet is that it is infinitely flexible – you can easily mould it to suit your needs and goals and create your own corner of the online world.
Enhancing your brand's website
One of the most popular places to put your online videos is your website, such as on landing pages.
Videos are the best way to get your message across in a way that is engaging and doesn't bore your viewers to death like a chunk of text might.
There are a number of different types of online video you can go for to convey exactly what it is you want to share to the rest of the world – do you want to promote your product, or explain your brand's goals? Maybe you want to share the story of how your brand came to be instead? These can all be assembled into a video format that is easily digestible and will bring in potential clients like flies to honey.
Social media is the new newspaper
Another popular platform to post videos on is social media (now you see how all that talk of Instagram is relevant to you, huh?).
Much like websites, most companies dominating their particular industries have turned to social media to further boost their message, and since it works for them there's no reason why it can't work for you, too.
Like I said before, social media is used by an incredibly large population. In fact, out of the 4.57 billion active internet users, 3.96 billion use social media actively – once again, over half of the current world population! With a userbase like this, you would have to be blind to not see the sheer potential of this platform.
You can share online video on your social media page in order to get your brand's message out there to a wider audience than you might be reaching through your website alone, and once you build up a following you can really start to get the ball rolling.
Online video advertising, product demos, you name it – you can post it on your social media and get unbelievable amounts of engagement (with a little bit of effort, of course). Social media truly is the new newspaper, and all you need is that one viral hit to get people talking.
Online video production
Are you convinced yet? If your answer is yes, then please read on!
The sheer size of the internet is ready for you to grasp a hold of, and there's no better way to do so than through online video production. However, you obviously need to make sure your video is engaging, compelling, and visually captivating, and anyone who's tried to create video that is just that knows how difficult those qualities are to capture.
One of the best ways to ensure success is to hire a team of experts to help you out, but not just any crew will do. Los Angeles, as many of you know, is the hub of all things video, so what better place to hire a production agency from than the Entertainment Capital of the World?
Hiring an LA online video production company
A production company in Los Angeles will prove invaluable in creating effective online video content for you and your brand, and hiring one will come with a number of different advantages.
An arsenal of impressive resources, right at their doorstep
Firstly, the location is a huge plus – by being in Los Angeles, your video production company is already equipped with an arsenal of stunning locations and wonderful weather to make your content look breath-taking.
Being based right in the heart of the entertainment industry also allows online video production companies to access a role call of many outstanding cast members that will breathe life into your online video.
A silky smooth production process
Secondly, utilising the services of a company that focuses on online video production will bring you a myriad of its own advantages, the main one being that the whole production process will be a lot more streamlined compared with companies whose main expertise isn't online video production.
You will find that everything is under one roof, which will significantly reduce the frequency of bumps in the road that are typically found during production.
A crew of highly-skilled specialists
Thirdly, as an overall benefit of hiring an online video production company, you will have access to a team of highly-skilled experts who want nothing more than to create the best video for you that they can.
You will often find that each crew member offers a unique skill that will bring your online video to the next level, and with their advice and services you will be sure to end up with incredible content that you can share on your social media or website to bring in tons of interested viewers.
But there are so many to choose from!
The only roadblock you may encounter, however, is choosing which agency to go with – there are thousands of online video production companies in Los Angeles, and with each one bringing their own perks to the table it can be difficult to only pick one.
To make a decision, you will need to weigh up different pros and cons and take into account several different factors, such as budget, the type of content you want to create, and your time frame.
There are many brilliant companies out there such as Beast Los Angeles and more, so be sure to sift through several different production agencies and take a thorough look at each one to pick the right one for you.